We optimize technology for innovative business solutions
We optimize technology for innovative business solutions
Web Development
We build custom websites to match your business needs and achieve customer satisfaction.
IT Solutions
We provide tailored IT business solutions to support our clients ranging from start ups and established corporations.
Marketing Strategy
We provide realistic marketing strategy and analytics to improve your business and make your company more resilient.
About Us
Optech Business Solutions is a freelance digital marketing agency that supports wide range of clients from Business Start-ups, Small & Medium-size Enterprises, up to well established Companies. We primarily aim to increase the internet maturity of our country, the Philippines, by providing an affordable and friendly-layman approach to our clients seeking IT services.
Our team is composed of passionate IT professionals and our goal is to not only provide excellent, but exceptional services to our clients for them to achieve operational success. We will guide you and your business to be more competitive on today's digital market for your company to grow and further secure your investment.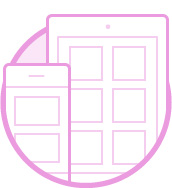 Build Website
Create website that showcases new trends and up-to-date designs.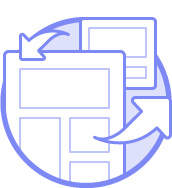 Business Integration
Integrate your website and tailor it to suit your business operational needs.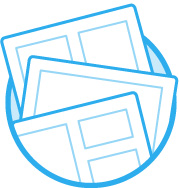 Publish
Open your business to the world wide web.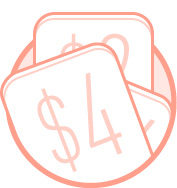 Increase Profit
Achieve business growth and attain peace of mind.
Plans & Pricing
We offer three packages to suit your needs.
A beautiful simple
website solution.
Ideal for start ups and establishments with consistent services marking their first internet footprint.
Domain Name
Web Hosting
Web Design
Static Website
Mobile Responsive Site
Webmaster Service
Perfect for any
businesses of all size.
Perfect for individuals and businesses that requires customized approach and dynamic functionalities.
Domain Name
Web Hosting
Web & Logo Design
Dynamic Website
Mobile Responsive Site
Professional Customization
Webmaster Service
Content Management Support
Advanced features as
your business grow.
Custom tailored for Small and Medium-sized Enterprises designed to boost sales and increase profit.
Domain Name
Web Hosting
Web and Logo Design
Dynamic Website
Mobile Responsive Site
Advanced Customization
SEO & SMO
SEM & SMM Support
Webmaster Service
Content Management Support
*Starting estimate. Price may vary depending on the required customization. Please feel free to contact us for more details.
Early Sol
"Thank you so much for our fresh layout and excellent management of our HubonManunulat website."
Jasper
"My sales have increased and now I'm more confident with my business."
Rodolfo Louis
@rodolfolouis
"Thank you Optech, we are now fully operational."
Frequently Asked Questions
How does it work if I do it by myself?
It may look as simple at first but there are a lot of things involved in building your own website. There are three basic components that you need to know and do, the processes are; domain name registration, web hosting and web design. The whole process itself consumes an irreplaceable commodity which is called "Time". Optech Business Solutions not only offers you the three basic components, but also offers you other services and strategies tailored to your personal or business needs. Subscribing to our services will enable you to focus more time and energy in managing and growing your business.
Why choose Optech Business Solutions?
Optech Business Solutions offers three different plans: Starter, Professional and Advance. The Starter Subscription is ideal for customers starting to create their internet footprint and are taking baby steps in the world wide web. Optech offers a friendly and strategic approach for individuals who are trying to learn and run a website. There are many companies out there, some are only offering support until your website is done, while some companies offer do-it-yourself services. With Optech, we will carefully study your personal / business needs and will walk with you, hand-in-hand, until we have reached your destination and even with your next journey. 
How do I subscribe and pay?
You can subscribe first as part of the handshake to start the actual development and service. You can select your desired plan from our Plans & Pricing above and then pay through Paypal. We entrust our payment system to Paypal to make sure that all your credit/debit card details are safe. Our website or staff will not take any card/debit/bank account details unless a special arrangement has been requested.
What is your refund policy?
Because digital products are impossible to return, we do not accept refunds. However, we do allow licensees to sell and/or transfer the services / license to another party. If you are not satisfied with our product, then simply send us an email so that we can remediate our services. Our goal has always been to create a happy, thriving community.
Is there a lock-in period for the subscription?
Yes, due to the low and very competitive pricing that we are offering, including the process of availing domain names, hosting services, licenses and etc, there will be a early-termination charge up to two years worth of your subscribed plan.
Can I upgrade after signing up?
Yes, you can upgrade at any time after signing up. Let us know if you want to upgrade to see what plan suits best for your new operational need.
Don't Be Shy
Feel free to drop us an email anytime.
CALL US
Manila:+63 916 508 4777
Cebu:+63 915 004 2670
Singapore:+65 9785 7779